Rihanna's Most Daring Maternity Outfits During Her Pregnancy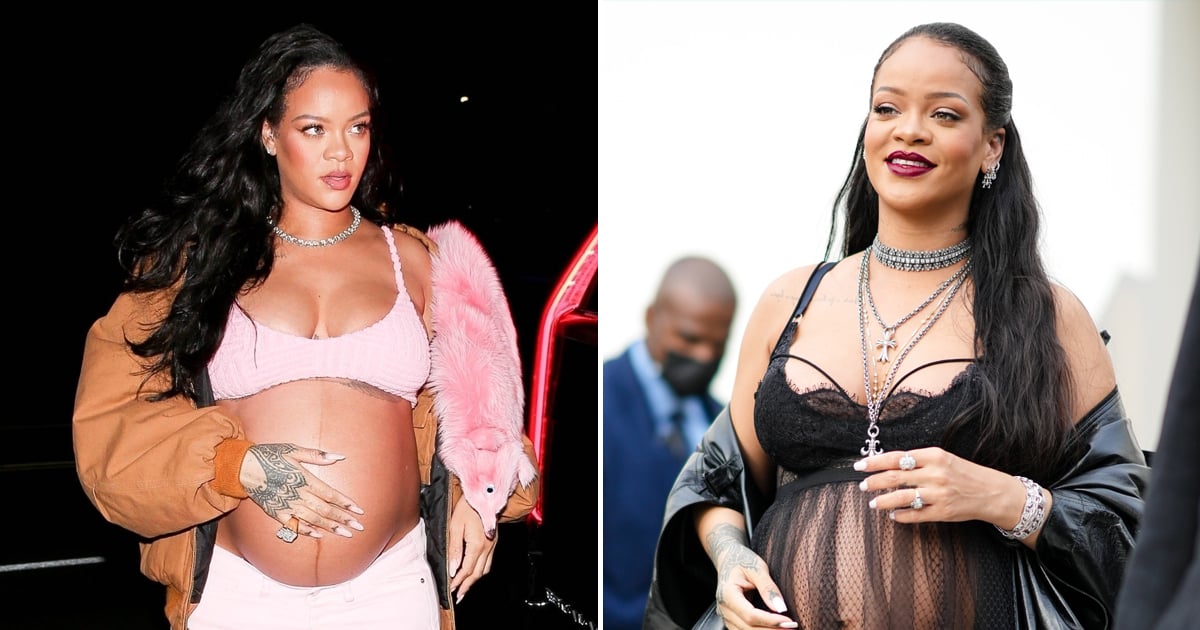 Crop tops, sheer dresses, cutout jumpsuits – no article of clothing was off limits for Rihanna during her pregnancy. Before welcoming her first child on May 13, the singer consistently eschewed conventional maternity clothes in favor of bolder choices, starting with the vintage pink Chanel puffer coat she wore unbuttoned with low-rise jeans to announce her pregnancy in January. She followed that up with a series of boundary-pushing outfits during Paris Fashion Week, date nights with A$AP Rocky in Los Angeles, beach days in Barbados, and launch parties for her Fenty Beauty brand. Each look delivered a sultry and unexpected element, whether it was sheer material, sky-high stilettos, or a low-rise miniskirt.
"I'm enjoying not having to worry about covering up my tummy."
Rihanna set out to avoid flats and stretchy pants while pregnant to demonstrate that expecting parents shouldn't have to sacrifice their style. "It's been me personally saying, 'I'm not going to buy maternity clothes. I'm not gonna buy maternity pants, jeans, dresses, or [do] whatever society told me to do before,'" the 34-year-old makeup mogul told Bustle about her maternity style. "When I saw women dress during their pregnancy [in the past], I'd think that that was the only way. So, I challenged myself to push it further and really just have fun with [maternity style]. Because there's nothing more fun than a challenge for me. That's where I get creative. That's where I'm forced to come up with new ideas and new ways to make it work."
Rihanna's favorite part of getting dressed while pregnant? "I'm enjoying not having to worry about covering up my tummy," she told People at a Fenty Beauty event in February. "If I feel a little chubby, it's like, whatever! It's a baby!" To celebrate Rihanna welcoming her baby boy into the world, we're looking back on her best maternity style moments, featuring pieces by Attico, Gucci, Off-White, and more. Relive every memorable look ahead.